And the winners are...
The standard, as per usual, was superb in both our Christmas competitions this year. Thank you to all of the staff and residents who have done such a fantastic job of decorating their homes, as usual, the standard was exceptional and some very different ideas.
The overall winner of the Trust Christmas Decoration Competition for 2021 is St Johns Court, in Bromsgrove.
The staff and residents created a life-size log cabin in their lounge/dining area. Residents have also been very busy creating gifts to sell in the local Christmas market and the standard of these were outstanding.
Due to the high standard of resourcefulness and creativity, our judging panel also decided to award a runner up prize of £50 to Signature House, in Dorchester. Staff and residents themed each of their floors and created a very festive scene in their communal lounge, they even managed to get Father Christmas to take time out from his busy schedule and sing to the residents with the staff.
Please see below some photos of St Johns' log cabin: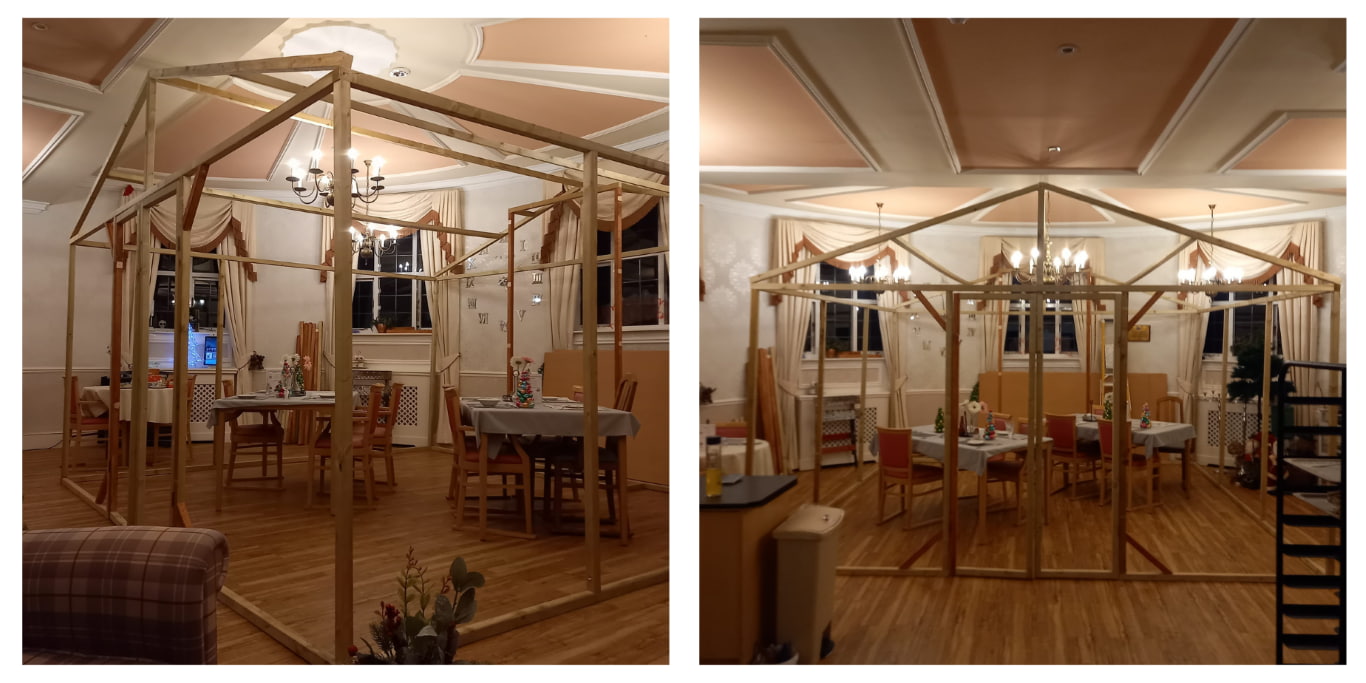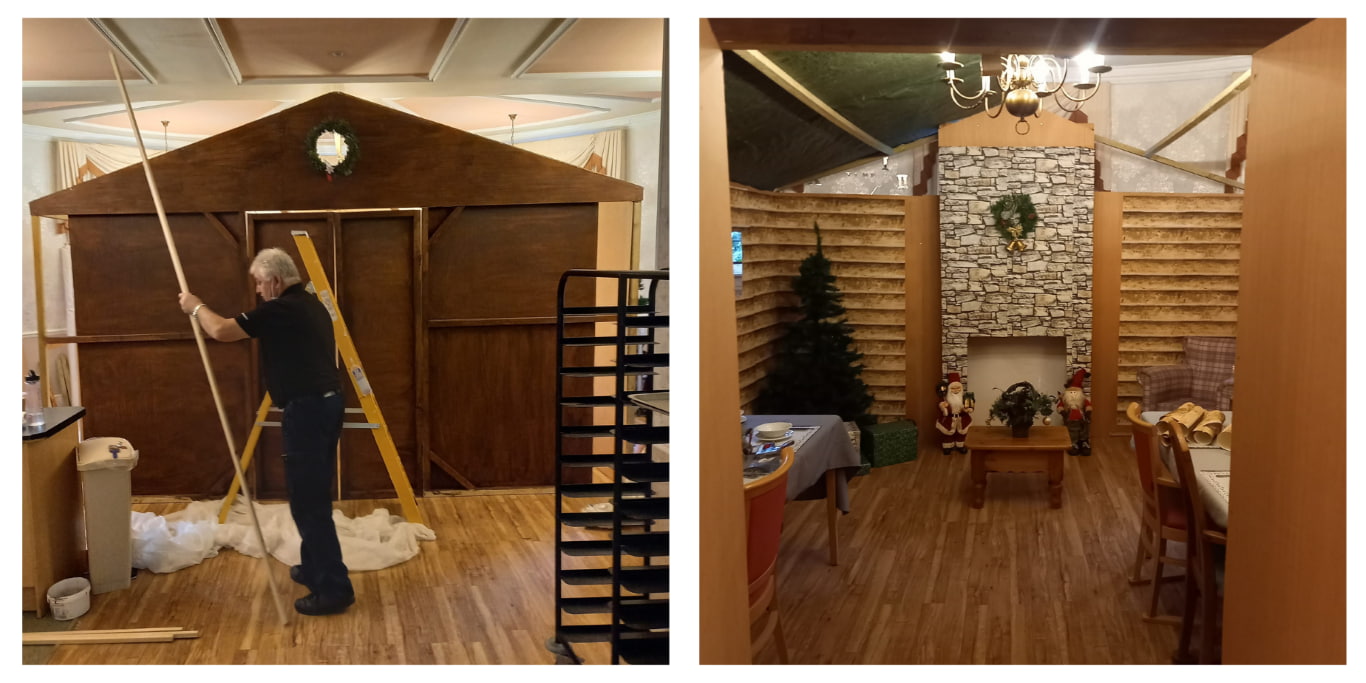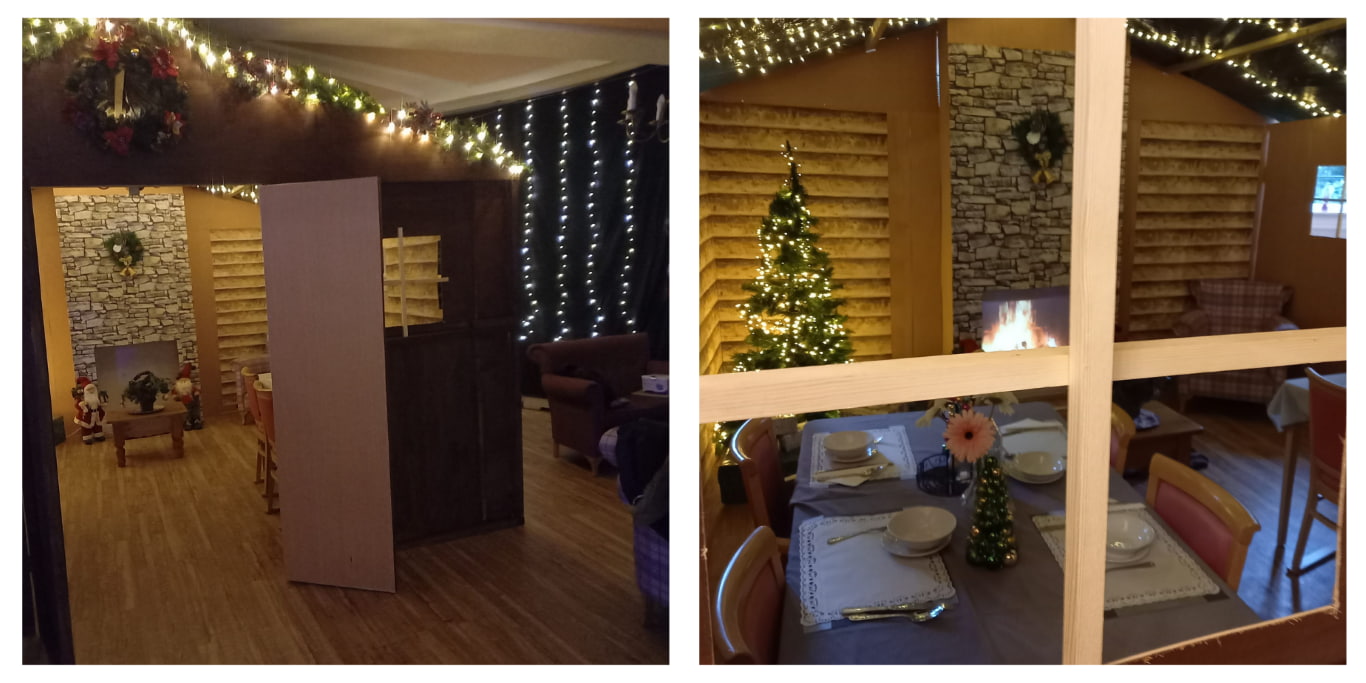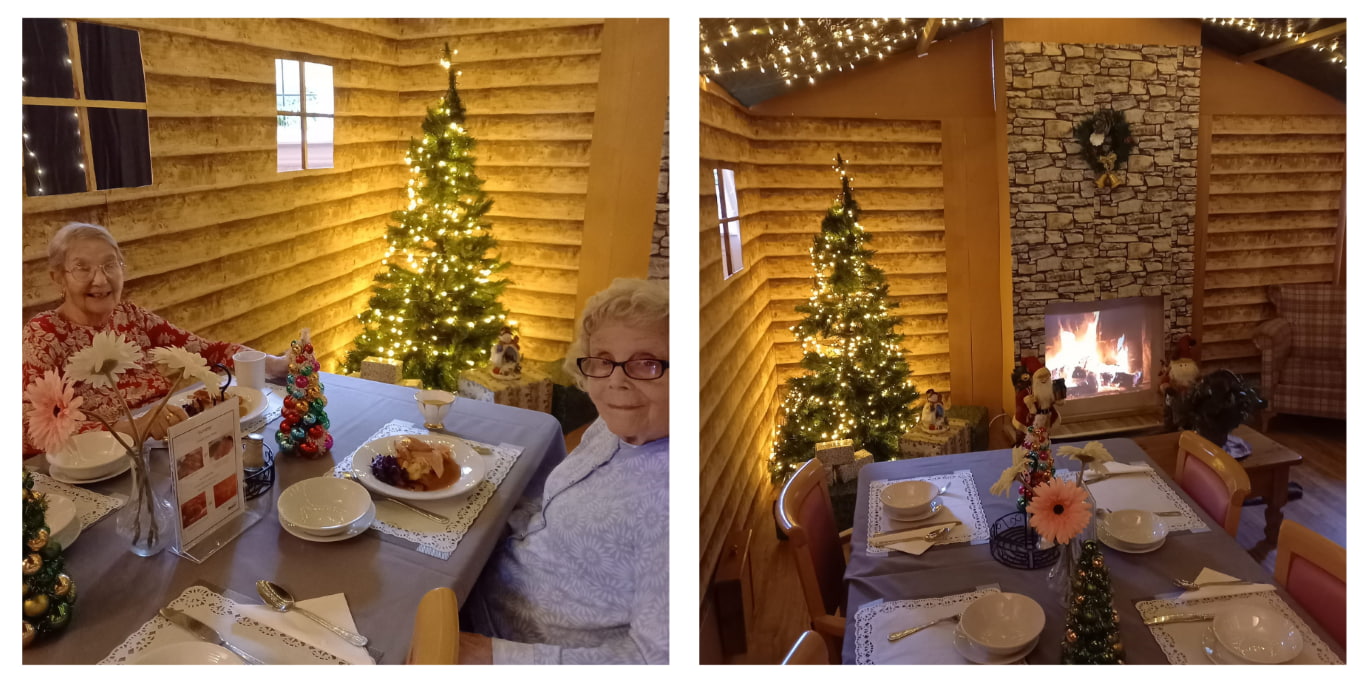 And some photos from Signature House: